Conveniently monitor the health and status of your Shopify store.
ShopStatus is the best solution for shop owners that need customizable status updates and monitoring for their business.
Installation is quick and intuitive. Let's get started.
STEP 1: Set up an Account
In order to start monitoring you're Shopify shops, you'll need to set up an account and dashboard using the ShopStatus App. To begin, click here and create a new account.
Make sure to check your email for a verification email from 'Shopstatus'. Be sure to check you spam folder if you don't see it.
STEP 2: Add one or more Shopify stores
To add you first store, click the "Add Shop" button.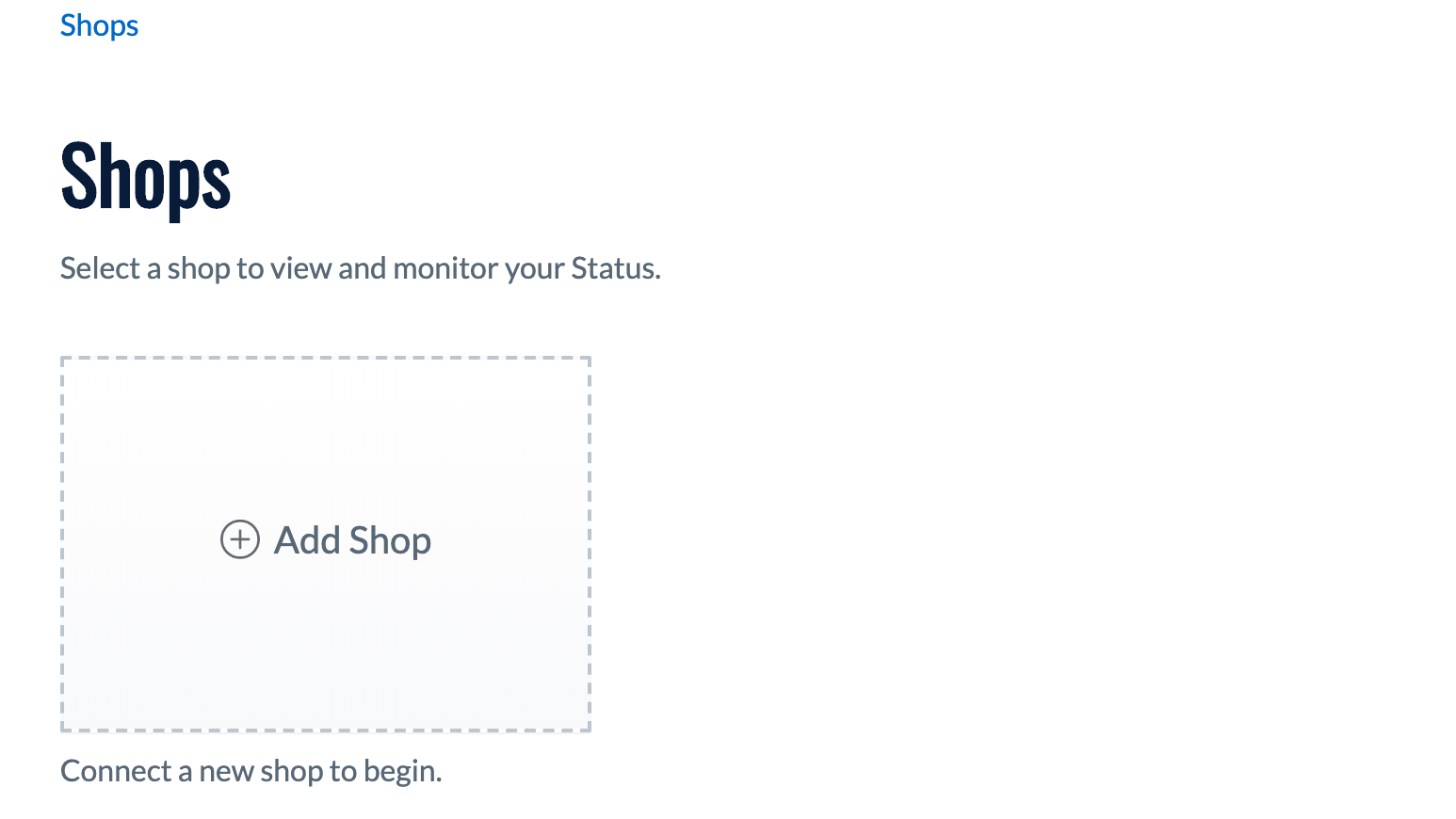 Next, enter the URL of your store in the field. This should be the default url of your store such as "https://my-store.myshopify.com". Click "SAVE".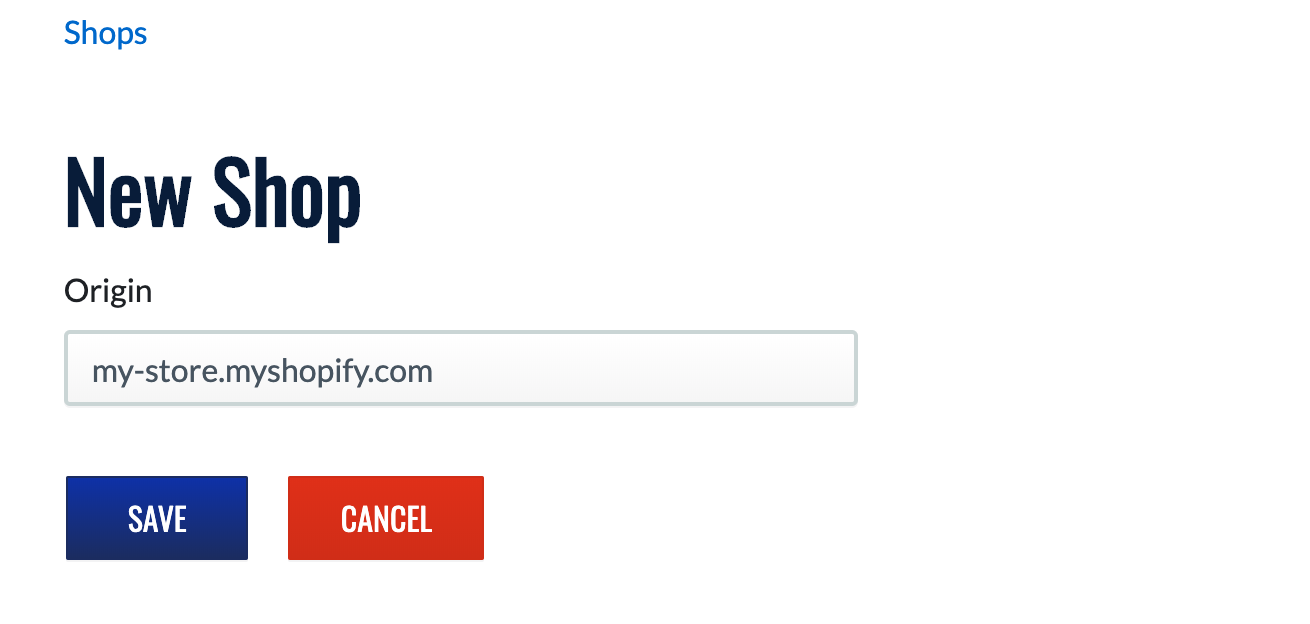 Once you have added a shop to your account you will redirected to the Dashboard where you can view and edit your status and account settings.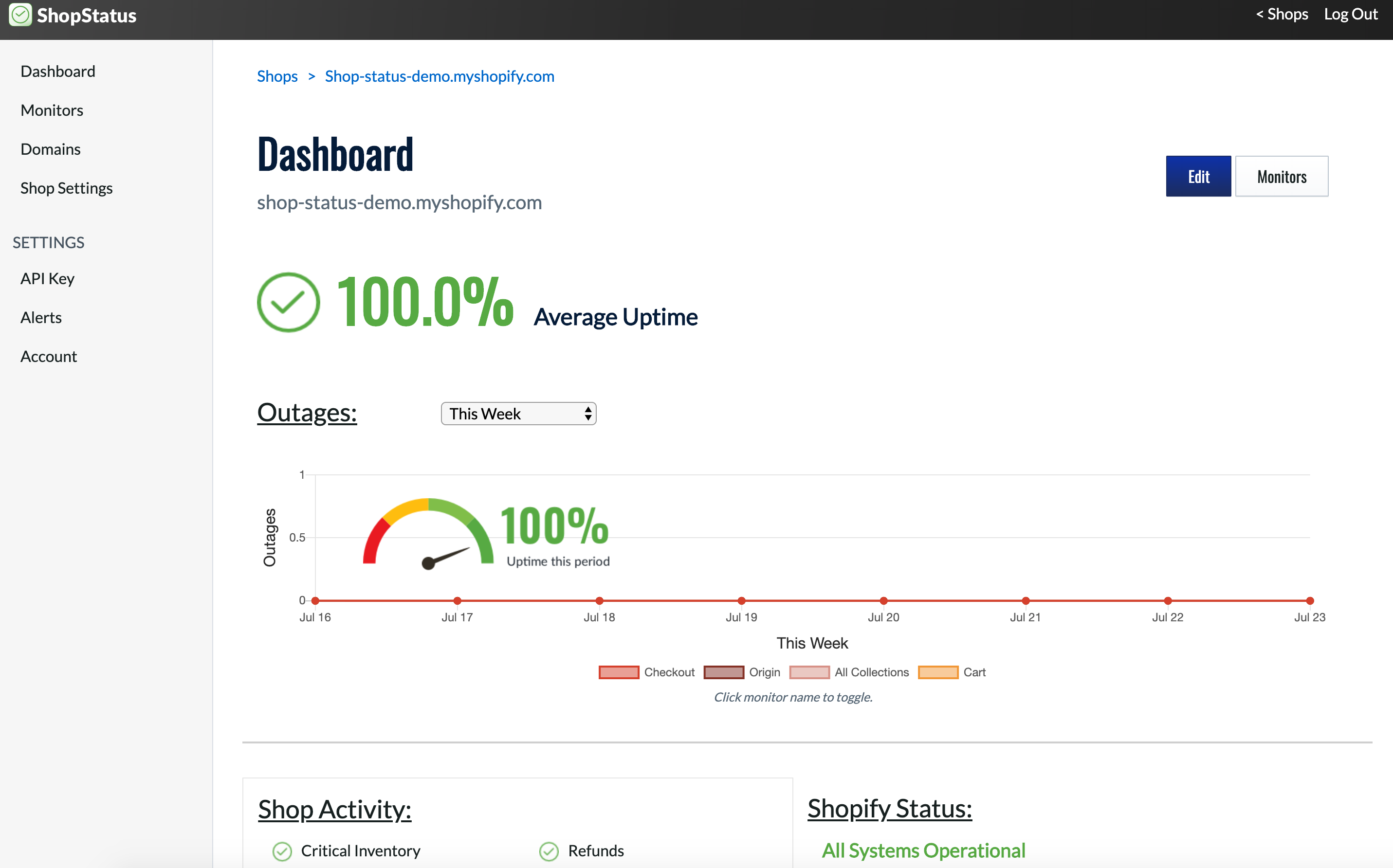 STEP 3: Install the embedded App on your Shopify store.
Almost there! From the Dashboard view, click the "Install" button.

Scroll to the bottom of the next page and click "Install Unlisted App".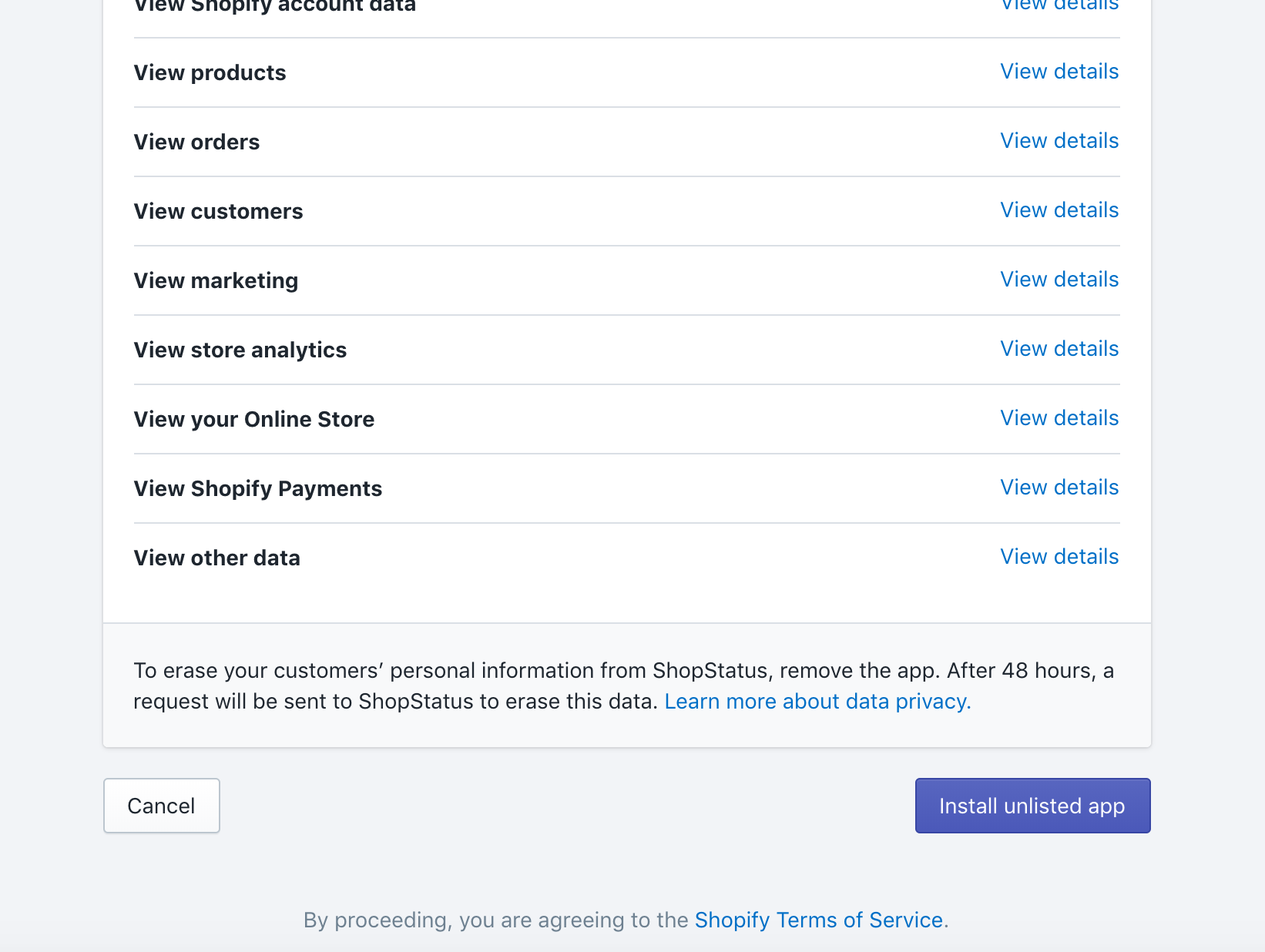 Now get your api key from by following the provided link and put that into the "API Key" field. Click "Connect".
You can now create and view Monitors from inside your Shopify Admin Dashboard.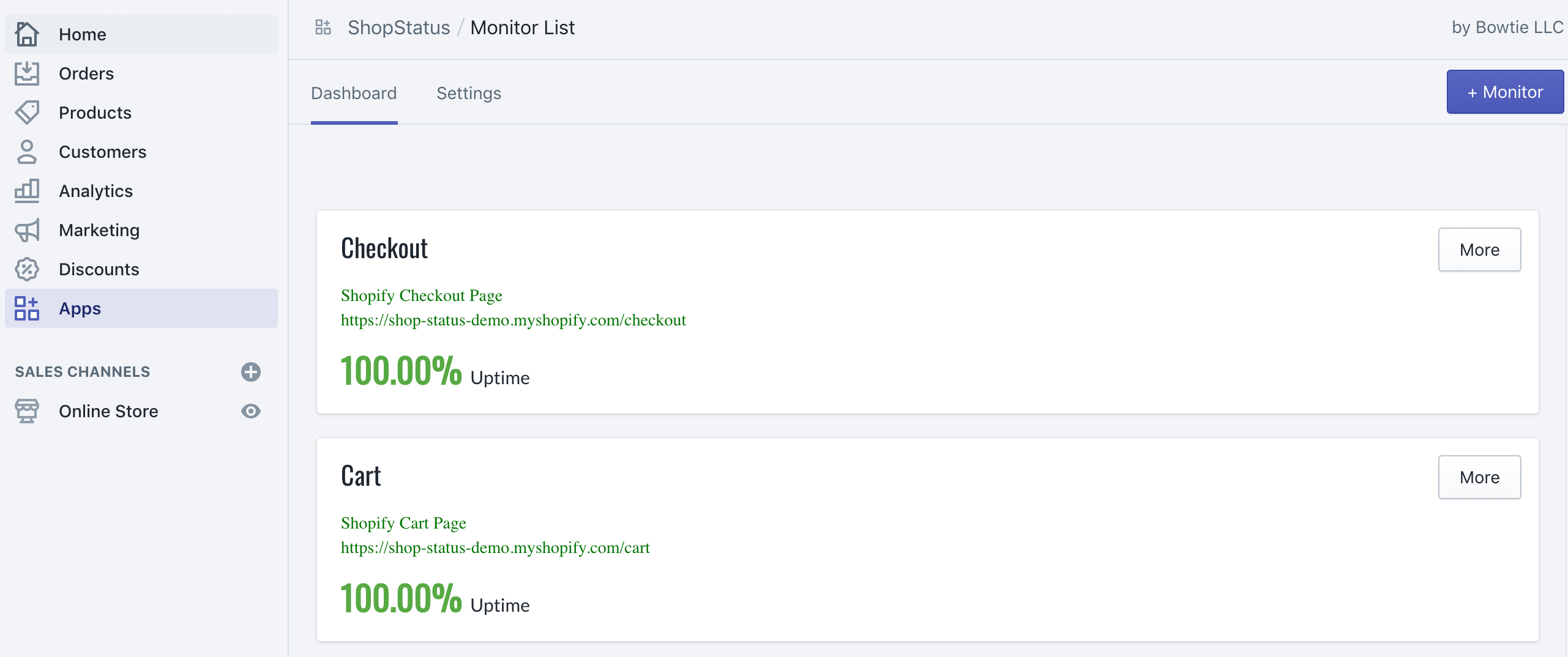 Setting Alert Preferences
You can edit your alert preferences from the 'Alerts' page of the app.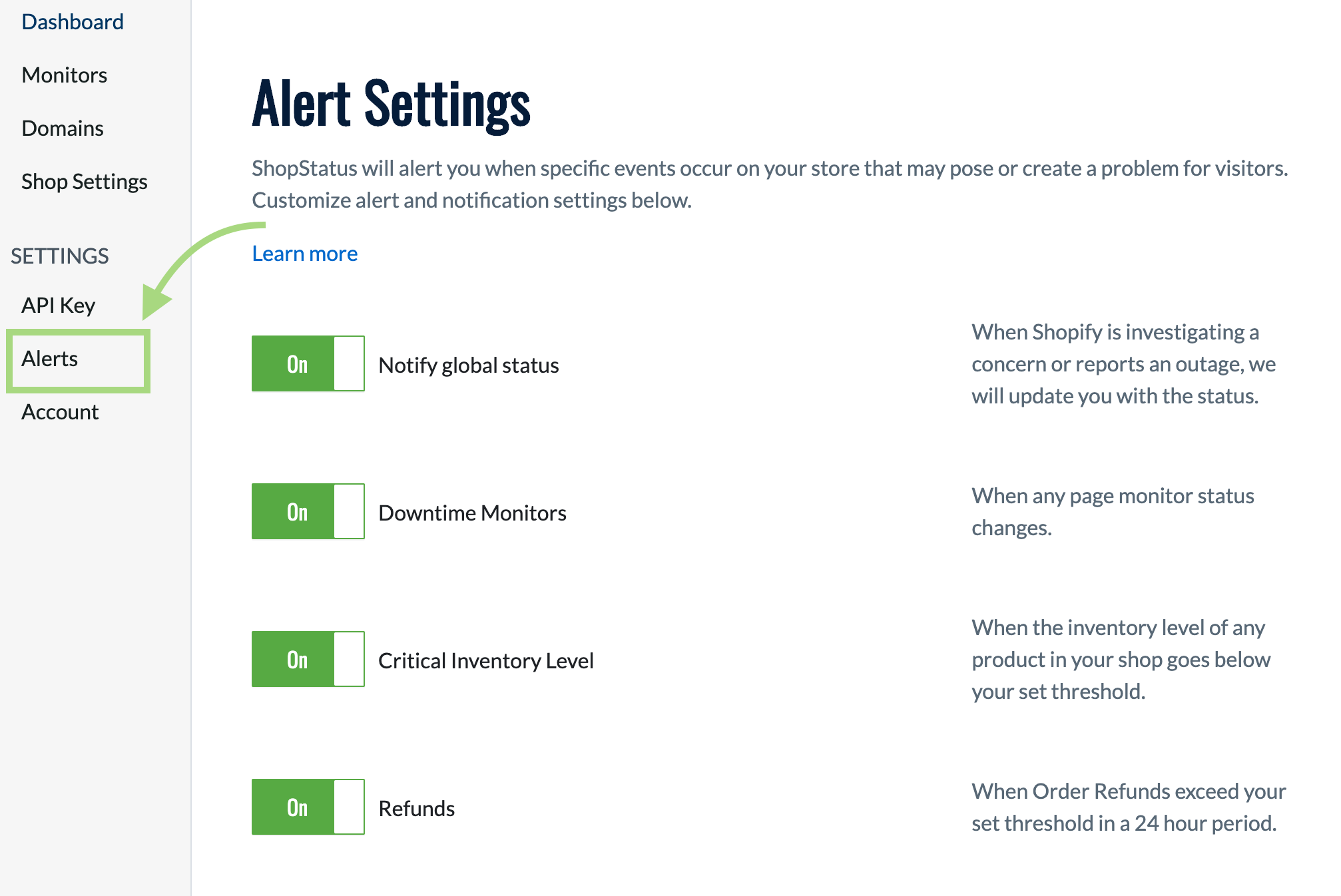 This page will allow you to customize which alerts you recieve.
By default, alerts for global status, page downtime, critical inventory levels, and refund thresholds are active.
This page also allow syou to activate alerts to monitor the status of a few of the most popular eCommerce apps.
Configuring Critical Inventory and Refund Thresholds
Set an Inventory Threshold to avoid missed sales due to low or zero inventory.
From your 'Shop Settings' page, you can set a custom Inventory Threshold. ShopStatus will send you an alert when the inventory of any product on your store falls below the given number.
Don't forget to save!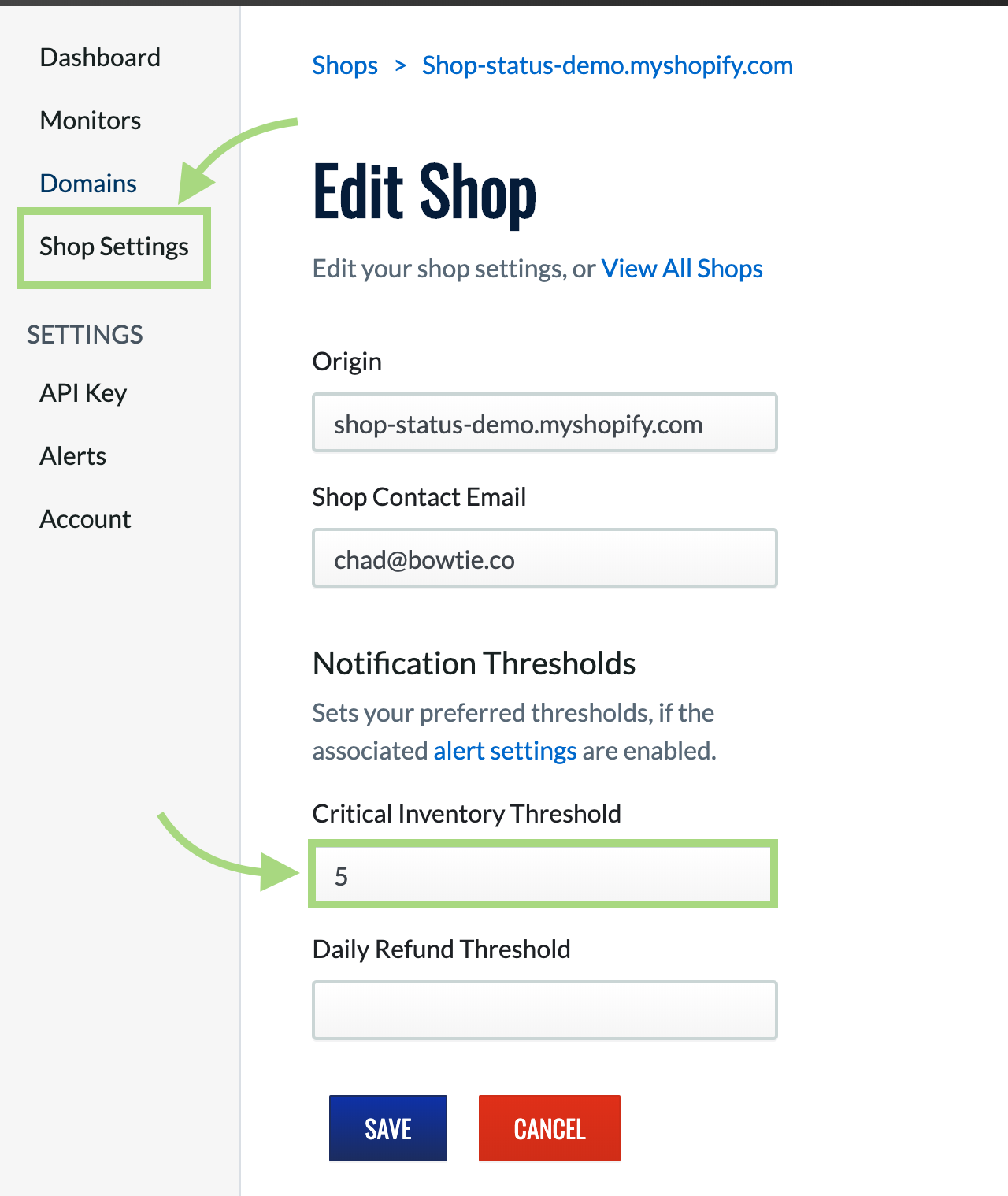 Set a Refund Threshold to be alerted .
From your 'Shop Settings' page, you can set a custom Refund Threshold. ShopStatus will send you an alert when that many refunds have been issued in a 24 hour period.
Don't forget to save!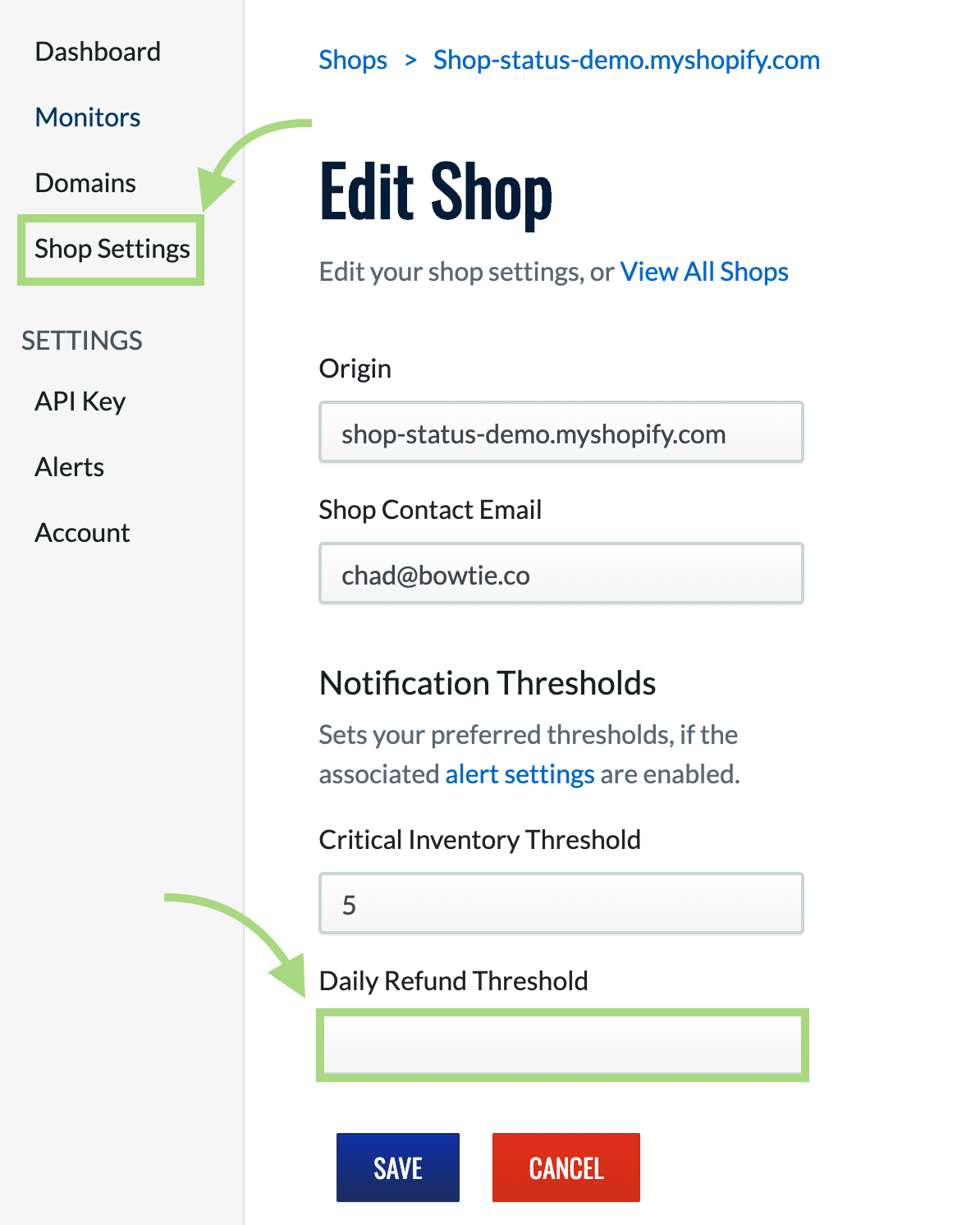 Add and Monitor a New Page
ShopStatus can monitor the health of individual pages.

Simply create a new Monitor from the 'Monitors' page, give it a name and description, and point it to the desired url.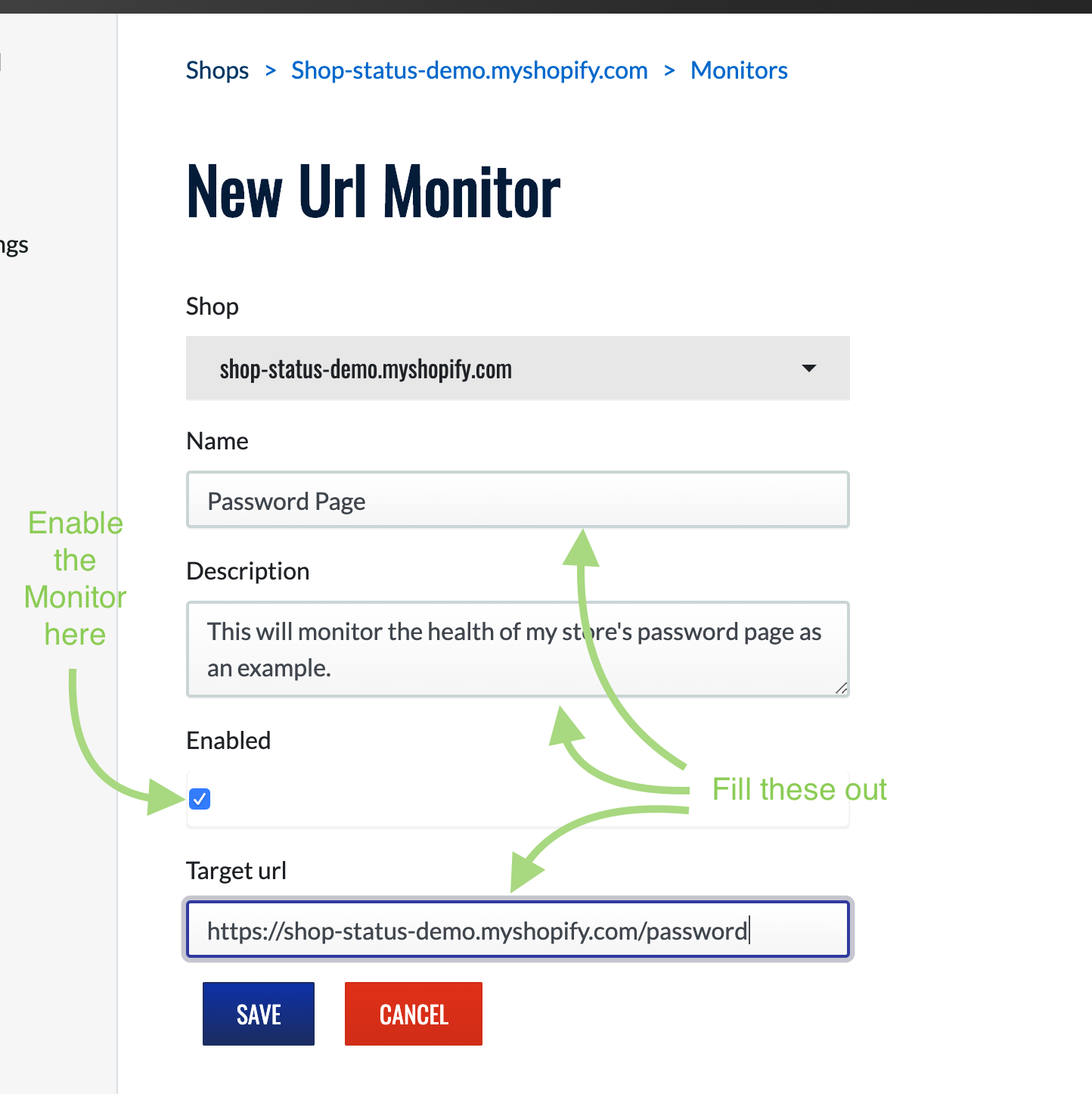 ShopStatus will alert you if that page goes down for any reason.
Monitoring individual Apps
ShopStatus monitors the status of several popular eCommerce Apps.
These alerts can be toggled from the 'Alerts' page of ShopStatus.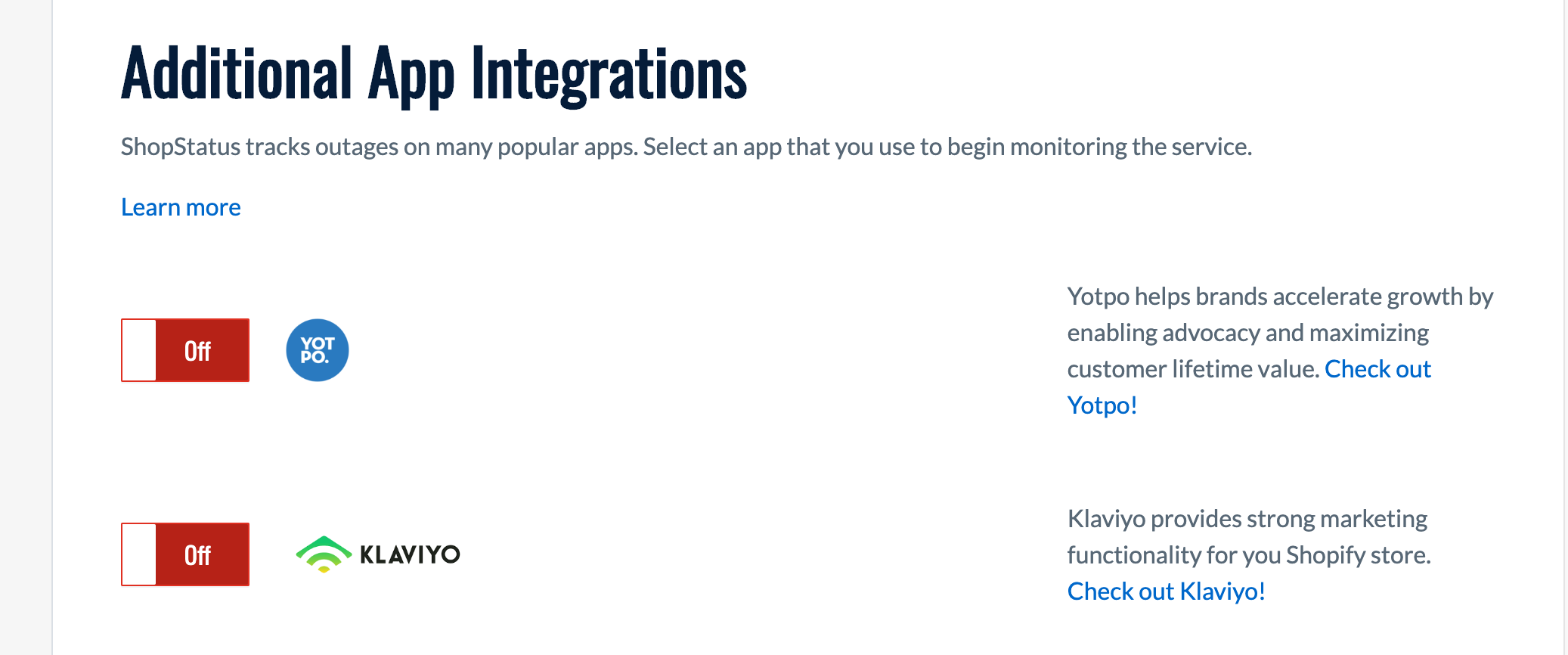 Customizing Domain Settings
You can customize and add new domains from the 'Domains' page.